Jere R. Hilland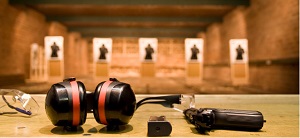 NRA Training Counselor
NRA Chief Range Safety Officer
NRA Certified Instructor
Multi-State CCW Instructor
Hapkido 8th dan

Group or private training and courses for instructors and students at your range.
2021 Course Schedule
Become an NRA Certified Instructor!
Courses held at Red River Regional Marksmanship Center in West Fargo, North Dakota. Registration Required.
NOTE: Although Registration is now closed on the NRA website for the PIC, I still have openings. Contact me directly at 701.429.7582.
August 6, 2021. NRA Basic Instructor Training.
(Required before attending any specific instructor rating course).
9:00AM-4:00PM. Registration Closed 7/16/2021. Fee $100.
August 7, 2021. NRA Pistol Instructor Course (PIC).
Instructor Candidates are required to have taken and passed BIT within the past 2 years and have passed the NRA Basic Pistol Course.
9:00AM-8:00PM. Registration Closed 07/16/2021. Fee $150. Pre-Qualifications conducted 8/6/2021 4PM-6:00 PM.
(Meets CCW instructor requirements for many states and is the prerequisite for the PPITH instructor rating).
NRA PIC Registration
NRA Basic Pistol Course Registration
August 8, 2021. NRA Chief Range Safety Officer Course.
Instructor Candidates are required to have passed BIT with the past 2 years and be an NRA RSO. This course qualifies you to teach the NRA RSO course.
9.00AM-6PM. Registration Closed 7/16/2021. Fee: $150.
NRA CRSO Registration
Courses Offered
NRA Instructor Courses
Pistol Instructor
Rifle Instructor
Shotgun Instructor
Personal Protection in the Home Instructor
Personal Protection outside the Home Instructor
Chief Range Safety Officer

NRA Training Courses
Range Safety Officer
Basic Pistol Shooting
Defensive Pistol Shooting
Personal Protection in the Home
Personal Protection outside the Home
Pistol Marksmanship Simulator Training
Rifle Shooting
First Steps Rifle Orientation
Shotgun Shooting
First Steps Shotgun Orientation
Women on Target Shooting Clinic
Gun Safety Seminar