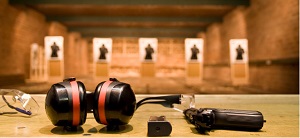 Jere R. Hilland
(701) 429-7582 (Voice or Text)
jrhilland@att.net
NRA Certified Instructor
NRA Training Counselor
NRA Chief Range Safety Officer
Hapkido 8th dan
Based out of Cypress, Texas.
Group or private training and courses for students and instructors at your range.
2019 Course Schedule
These classes will be held at RRRMC (Red River Regional Marksmanship Center) in West Fargo, North Dakota.
Please note the Instructor Course Details Page.
NRA Instructor Courses
NRA Basic Instructor Training (

BIT)


(Required for all new instructor candidates)
Friday, April 26, 2019, 9 am - 3 pm

. ($100)





NRA Pistol Instructor Course (

PIC)
(Shooting pre--course qualifications Friday 3 pm - 6 pm during open shoot)


Saturday, April 27, 2019, 9 am - 9 pm. ($150)
Pistol Instructor Candidates must complete the NRA Pistol Shooting Course, as well as the pre-course questionnaire and pre-course qualification.



NRA Chief Range Safety Officer Course (CRSO)


Sunday, April 28, 2019, 9 am - 7pm. ($150)
Must be a current RSO.
BIT required for new NRA instructors.

For details and registration, call (701) 429-7582.

NRA Training Courses
NRA Pistol Shooting Course
Sunday, April 14, 2019, 9:00 am - 6 pm. ($75)

Taught by Michael Anderson.
For details and registration, call Micahel at (701) 541-2941.
• NRA Instructor Courses
• Firearms Training Courses
• CCW (Concealed Carry) Permit Courses
• Self Defense Training
Concealed Carry Permit Courses
Minnesota, Michigan, Arizona and Florida.
NRA Instructor Courses
Pistol, Rifle, Shotgun
Personal Protection in the Home
Personal Protection outside the Home
Chief Range Safety Officer
NRA Training Courses
Pistol, Rifle, Shotgun
Personal Protection in the Home
Personal Protection outside the Home
Range Safety Officer